Thanks  for your support, you will receive an email shortly confirming your donation.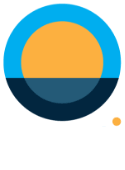 Australian Suicide
Prevention Foundation
For over 20 years we've provided Australia-wide suicide prevention to every and any vulnerable Australian, whether they be in metropolitan, rural or isolated areas.
PO Box 222
North Melbourne VIC 3051
Suite 609, 89 High Street
Kew VIC 3101
By donating to or otherwise assisting InToughTimesText (a programme from ASPF.org) you are helping hundreds of thousands of people who have or will have suicidal ideas.
© Australian Suicide Prevention Foundation